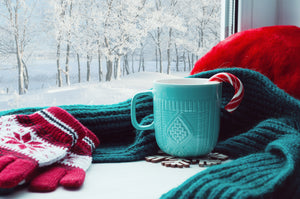 Hand dyed miniskeins, individually packaged and numbered in reusable burlap bags, creating a wonderful Twelve Days of Christmas gift experience with original colourways in premium quality sock yarn.
You will love unwrapping one each day and finding a independently created unique new colourway.
Twelve individually wrapped 10g miniskeins of merino/nylon sock yarn. Each is a new colourway dyed specifically for this unique product. They are numbered and beautifully presented in colourful drawstring bags.
All colours will be included and together they will make a rainbow. The colourways will be different from the Advent Calendar, so you could opt for both and not receive duplicates.
This soft smooth sock yarn is 75% superwash merino for softness and warmth, and 25% nylon for enhanced durability. Approximately 42 metres per 10g miniskein. Suitable for 2-4mm needles.
If you are overseas please order before November 15th if you would like delivery guaranteed for Christmas. Sets bought after this date will be fulfilled, but by ordering late you agree to accept the possibility of late delivery. Domestic folk should ideally allow two weeks in case of delays, although first class usually arrives in 1-2 days. Thank you for your understanding.